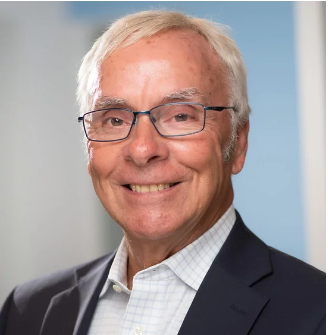 William K. Root, JD
Bill is a fellow of the Esperti Peterson Institute and has completed its Master's Program in Advanced Estate Planning. He teaches Retirement and Estate Planning to students in the Family Resource Management Program at The Ohio State University.   He also created The Ohio Institute of Estate Planning to provide continuing education courses for Accountants, Attorneys, Financial Advisors and Insurance Professionals. 
Bill received his B.A. Degree in 1971 and M.B.A. Degree in 1972 from The Ohio State University.  He received his Juris Doctorate from Capital University Law School in 1978. 
Bill is a contributing author to LEGACY—Plan, Protect and Preserve Your Estate, co-authored by Robert A. Esperti and Renno L. Peterson, 1997, and a contributing author to GENERATIONS, co-authored by Robert A. Esperti and Renno L. Peterson, 1999.  Bill's Article, "Electing To Treat A Revocable Trust As Part Of The Estate", was published in the Summer 1999 issue of Conspectus Current, Estate & Wealth Strategies® Planning Journal. He also co-authored an article entitled "New Dimensions in Education Planning", published in the August-September 2001 issue of the Journal of Practical Estate Planning, published bimonthly by CCH Incorporated.
Bill is a member of the Ohio State Marching Band TBDBITL Alumni Club, and the Dublin Chamber of Commerce where he served as its President in 1996.  He currently serves on the Legal Advisory Board of The Columbus Foundation, and the Finance Advisory Council to the College of Business at Ohio University.