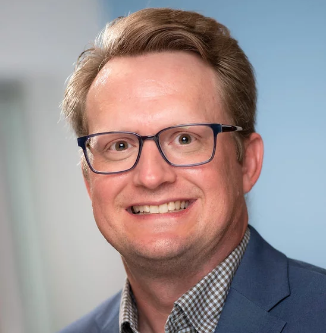 T.J. Burkett, CFP®
T.J. Burkett, CFP®, joined the Keeler and Nadler team in November 2020. In September 2020, he completed the requirements for the CERTIFIED FINANCIAL PLANNER® certification.
Prior to working in the financial planning industry, T.J. graduated from Michigan State University with a degree in agricultural and natural resources communications and spent 10 years as editor of a harness horse racing magazine called Hoof Beats. As he spent time creating his family's financial plan, he found that the complex challenge in front of him required hours of time and a wide range of knowledge and expertise.
Coincidentally, he found that he enjoyed reading, learning and talking about financial planning with his friends, family, and colleagues. He soon realized that he could make a career out of helping others with their own financial plans. When he decided to find out more about becoming a financial planner, he first contacted Mark for an informational interview after seeing a quote from Mark in an issue of Kiplinger's magazine.
T.J. is secretary of the Financial Planning Association's Central Ohio Chapter. He also has served as a subject matter expert and curriculum consultant for financial planning courses at Franklin University.
He lives in Worthington with his wife, Maria, two children, and dog. He enjoys hiking and camping at parks in Ohio. At home, he loves to cook for his family, ideally on his grill. T.J. and Maria are also longtime members of the Columbus Curling Club, where T.J. spent seven years as the club's tournament coordinator, which in curling are called bonspiels.
Certified Financial Planner Board of Standards, Inc. owns the certification marks CFP®, CERTIFIED FINANCIAL PLANNER™, and federally registered CFP (with flame logo), which it awards to individuals who successfully complete initial and ongoing certification requirements.